Normal price
€105,92 EUR
Selling price
€84,74 EUR
Base price
per
Sale
Sold out
🌟 20% discount 🌟
Multivitamin food supplement. Vital substances at the highest scientific level, demonstrably bioavailable, 6-stage quality assurance process. Today, a good immune system is more important than ever. A high-quality dietary supplement helps us to achieve this.
Size: 60 packets of 4 pellets each
MORE INFORMATION ABOUT THE PRODUCT
LifePak®+
Food supplement with vitamins, minerals and plant extracts

The right diet forms the basis for optimal health throughout life. A balanced diet contains macronutrients (fats, proteins, carbohydrates) and micronutrients (vitamins and minerals) to meet the nutritional needs of the human body. Science has made great strides in the last decade in researching and highlighting the health benefits of such nutrients.
Size: 60 packets à 4 pellets   

LifePak+ from Pharmanex is a well-known dietary supplement containing vitamins, minerals and plant extracts. As a supplement to your diet, this product targets various bodily functions (*) for the best possible well-being, every day. Ingredients such as selenium, manganese, vitamin C and onion extract (*) have an antioxidant effect to strengthen your immune system. But there is so much more to this food supplement!
(*) Claim under review

Although it replaces LifePak+ does not replace a healthy diet, it does supplement it. It contains 13 valuable vitamins and 9 minerals. LifePak+ It targets various bodily functions:

Iodine contributes to the normal production of thyroid hormones and normal thyroid function.

Zinc and iodine contribute to normal cognitive function.
Vitamin C, vitamin E, selenium, copper and zinc contribute to the protection of cells from oxidative stress.
Vitamin A, vitamin B2 and zinc contribute to the maintenance of normal vision.
Vitamins B3, B5, B6, B12, vitamin C, biotin and Magnesium contribute to a normal energy-yielding metabolism.
Selenium, zinc, copper, vitamin A, vitamins B6, B12, vitamin C and vitamin D contribute to the normal function of the immune system.
Vitamin B1 contributes to the normal function of the heart.
MagnesiumZinc and manganese contribute to the maintenance of normal bones.
Calcium is necessary for the maintenance of normal bones.
Zinc, iodine, biotin, vitamins A and B3 contribute to the maintenance of normal skin function.
See our nutritional table for the various vitamins and minerals.

Net weight
230g

Daily dose
Take the contents of one sachet daily with 250 ml of liquid with your meal.
In connection with Marine Omega will

 LifePak+ 

is even better absorbed.
Marine Omega contains high-quality omega-3 fatty acids, as it contains eicosapentaenoic acid (EPA) and docosahexaenoic acid (DHA), and provides 1,400 mg/day of omega-3 fatty acids with krill and fish oil.
EPA and DHA contribute to normal heart function. DHA also contributes to the maintenance of normal brain function and normal vision.
Download the data sheet for Lifepak with all the information.

More info about Pharmanex Food supplement
Ingredients
Magnesium salts of citric acid, bulking agent: microcrystalline cellulose, calcium salts of citric acid, calcium carbonate, calcium salts of orthophosphoric acid, calcium L-ascorbate, onion extract (Allium cepa L.), bulking agents (cross-linked sodium carboxymethylcellulose, sodium carboxymethylcellulose), anti-caking agents (fatty acids, magnesium salts of fatty acids, silicon dioxide), zinc bisglycinate, citrus fruit extract [lemon (Citrus limon (L.) Burm. f.), orange (Citrus sinensis (L.) Osbeck), mandarin (Citrus reticulata Blanco), grapefruit (Citrus x paradisi Macfad.)], nicotinamide, dextrin, grape seed extract (Vitis vinifera L.), D-α-tocopheryl succinate, manganese bisglycinate, copper bisglycinate, calcium D-pantothenate, sodium molybdate, dextrose, emulsifier: Lecithins (soya), lycopene, chromium(III )-chloride, β-carotene, pyridoxine hydrochloride, sodium selenate, sodium selenite, riboflavin, thiamine mononitrate, lutein, potassium iodide, stabilizer: sodium citrates, zeaxanthin, retinyl palmitate, folic acid, D-biotin, phytomenadione, cholecalciferol, cyanocobalamin

Warnings
Do not exceed the recommended daily dose. A varied and balanced diet and a healthy lifestyle are important. Food supplements are not a substitute for a varied and balanced diet and a healthy lifestyle. Do not use if the safety seal is damaged or missing. Protect from heat and moisture. Store out of the reach of small children. If you are pregnant or breastfeeding or taking medication, please consult a doctor before using this product. 
Show full details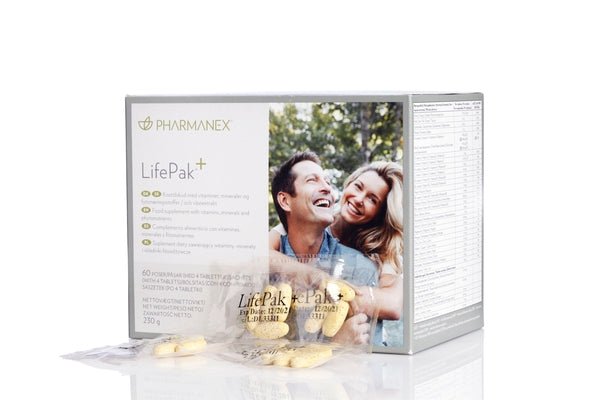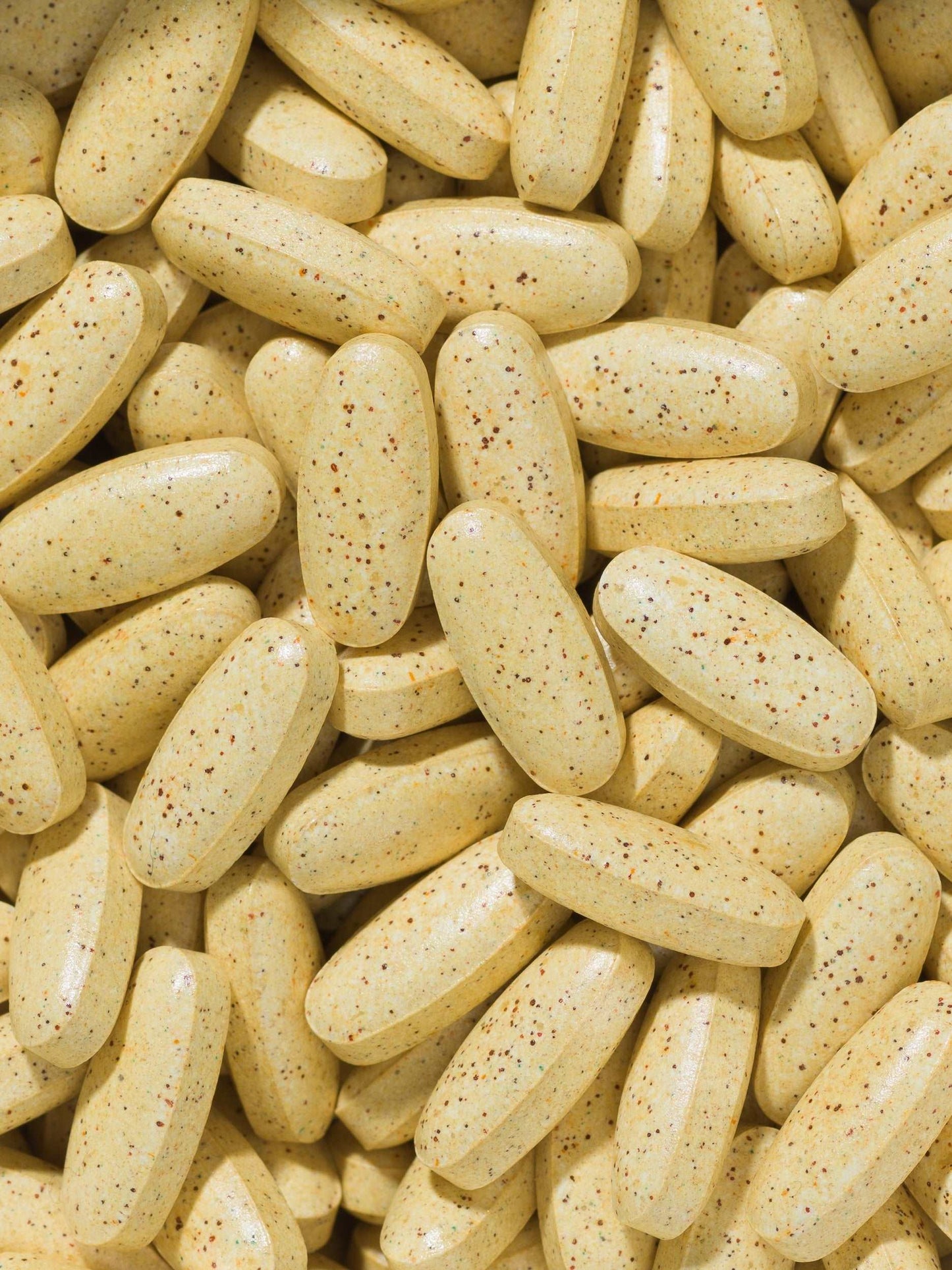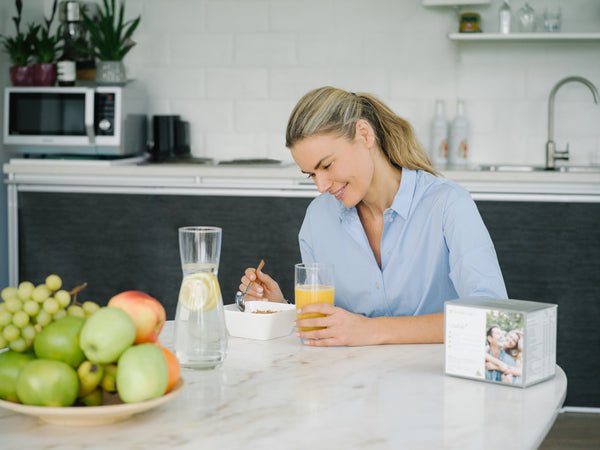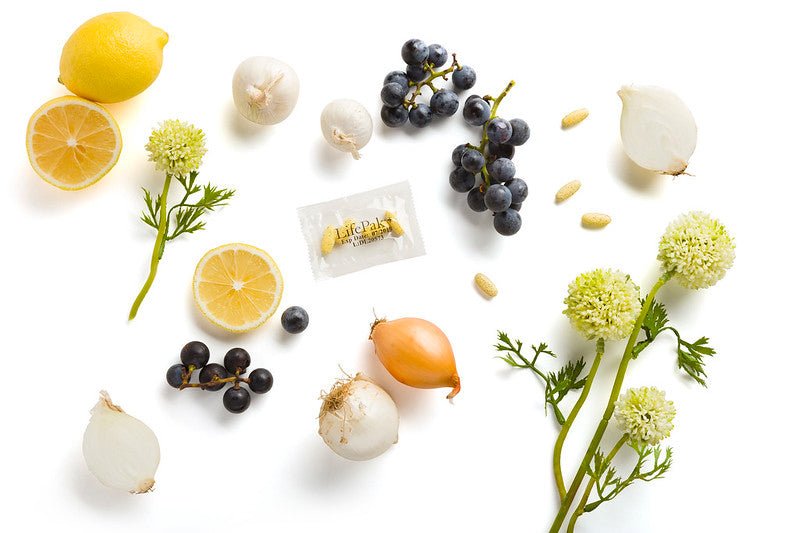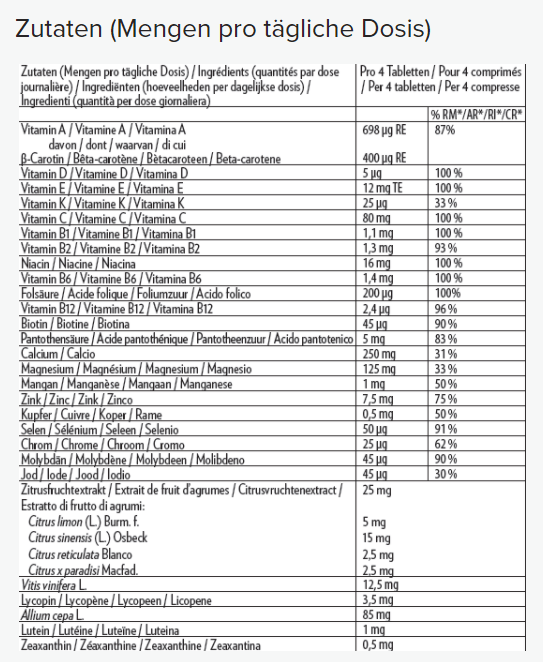 We are happy to advise you
so that you choose the right products for you and achieve the best possible result!