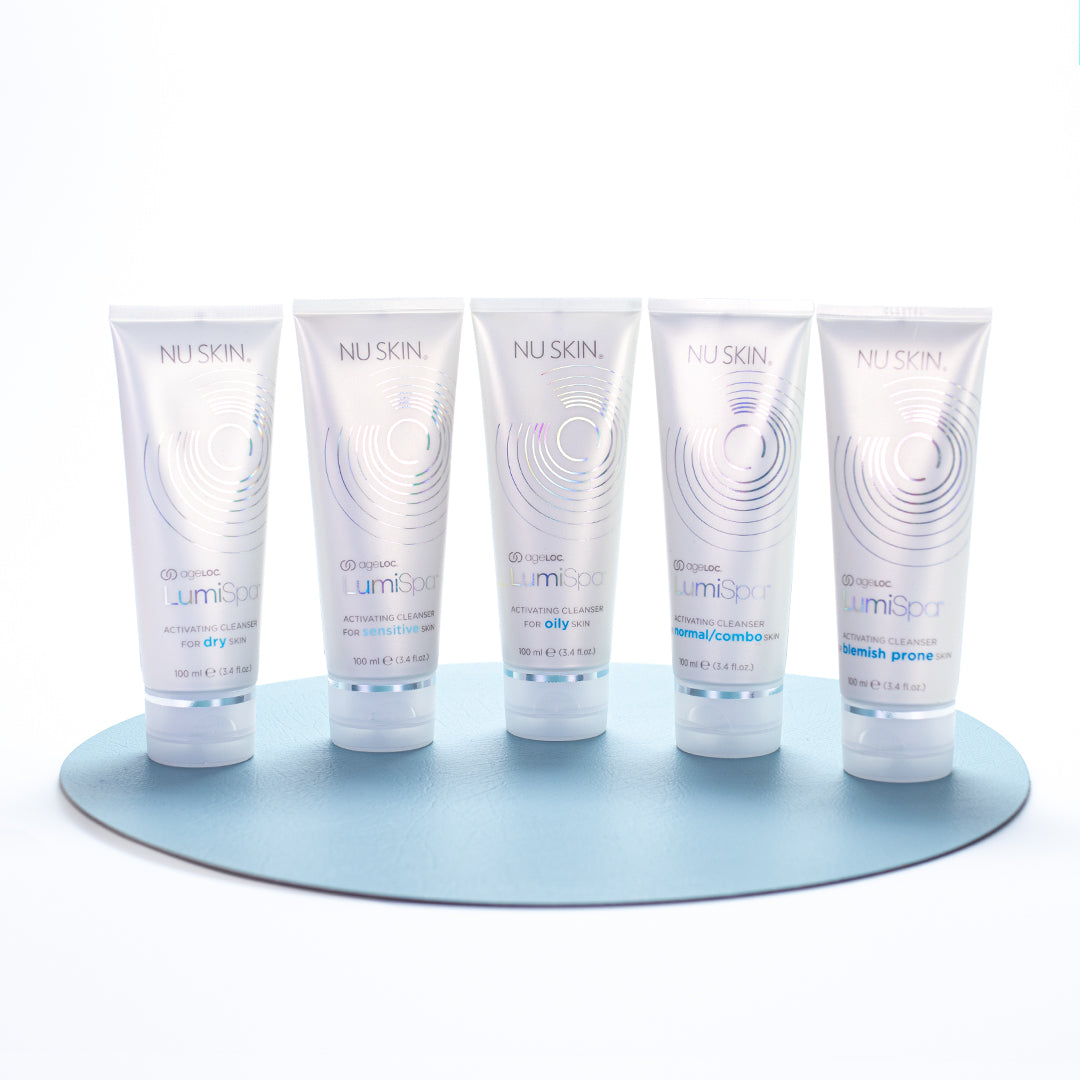 ageLOC LumiSpa Activating Face Cleanser

ageLOC LumiSpa Activating Face Cleanser forLumiSpa and for LumiSpa iO   
The gel has the ideal viscosity, provides the perfect grip and provides a cushion and the necessary support for your LumiSpa device. So your LumiSpa glide smoothly and effectively over your skin. Only in combination LumiSpa & Activating Face Cleanser you enjoy the 7 in 1 benefits for beautiful, fresh, vital skin.


Your LumiSpa works

only

with the original ageLOC Activating Face Cleansers for the LumiSpa.
Each Cleanser contains the ageLOC technology for beautiful, young skin and also specific ingredients for each skin type.
Your ageLOC LumiSpa and the ageLOC LumiSpa Activating Face Cleanser (cleansing gel) form a unit - only together can the magic unfold on your skin. 🤩

Choose here the Cleanser for your skin type.🌟 

25% discount

🌟
- normal skin/combination skin
- dry skin
- oily skin
- sensitive skin
- skin prone to impurities
You do not know what skin type you have and which Activating Cleanser you should use?

Do here the short LumiSpa quiz.

https://www.nuskin.com/content/nuskin/de_DE/help-me-choose/lumispa.html


Why should I use my LumiSpa only with the ageLOC Activating Cleansers?
Here you can find all Activating Face Cleanser: