Normal price
€162,58 EUR
Selling price
€129,00 EUR
Base price
per
Sale
Sold out
🌟 20% discount 🌟
Pump it up!🌟
Learn the Pumps Nu Skin's latest addition to the Nutricentials Bioadaptive Skin Care System. Targeted serum solutions that tailor and personalize your skincare to your skin's needs. Each of the three Pumps strengthens your skin's resilience and protects against everyday stress factors thanks to the bioadaptive botanical complex.

What's included:

🌿 Nutricentials Pumps Hyaluronic Acid + B5 - Moisturizes and leaves your skin looking smoother, softer and refreshed.
🌿 Nutricentials Pumps Bakuchiol - Helps to gently even out skin tone and reduce the appearance of fine lines and wrinkles.
🌿 Nutricentials Pumps Ceramides + Postbiotics - provides your skin with additional moisture, soothes it and visibly smoothes it.
MORE INFORMATION ABOUT THE PRODUCT
Nutricentials Pump It Up Trio Kit
Application
In the morning and evening after cleansing and Toner Apply 2 to 3 drops to the face. Then apply a moisturizing cream of your choice.
Your complete skincare routine:

1. Cleansing  (e.g. with HydraClean Creamy Cleansing Lotion or LumiSpa)
2. Toner (In Balance pH Balance Toner or Here You Glow Exfoliating Toner 
3. eye cream (e.g. Eye Love Bright Eyes)
4. a Pump of your choice 
5. Nu Skin still recommends Celltrex Always Right Recovery Fluid as a serum - We recommend Either 4. Pump (= serum) or 5. Celtrex Ultra (= serum)
6. Cream (e.g. Dew All Day Moisture Restore Cream)

Can I use several Nutricentials Pumps in my daily skin care routine?
The use of several Pumps in one application is a great way to tackle multiple skincare concerns at once.
But make sure you only use one Pump at a time in your daily regimen.
If you use the Pumps in layers, you should also wait until the first layer has set. Pump completely absorbed before continuing with the next one.
As the bases of all three Nutricentials Pumps are similar, there is no specific recommended order that you should follow. However, we recommend starting with the Pump that targets your biggest skin problem.
The science behind it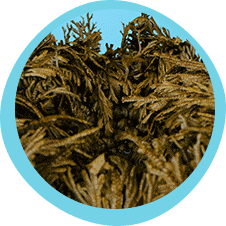 Bioadaptive plant complex
A combination of plant extracts from plants that thrive in extreme climates and help your skin to regenerate from daily stress, environmental influences and oxidative stress.
Show full details
We are happy to advise you
so that you choose the right products for you and achieve the best possible result!