Normal price
€277,76 EUR
Sales price
€202,76 EUR
Basic price
per
Sale
Sold out
🌟 27% discount 🌟
Accent eye attachment for free - while stocks last! - For this you still need the IdealEyes eye cream. - Savings: 69 euros.
LumiSpa - the revolution in skin care
Pore-deep cleansing and Anti-Aging in one

1 step, 2 minutes, 7 benefits:
Deep pore cleansing, smooth skin, refined pores, a fresher look, a radiant appearance, soft skin, clear skin.

Winner Beauty Global Awards and must-have at Fashion Week Berlin.

The Beauty - Must-have for beautiful skin

With Cleanser for dry skin.
MORE INFO ABOUT THE PRODUCT
ageLOC LumiSpa Beauty Device Face Cleansing Kit - dry skin
2 years warranty
🌟 27% discount on the LumiSpa - Winner Beauty Global Awards and must-have at Fashion Week Berlin. Starter set with LumiSpa Beauty Device, Charging Station and Activating Cleanser for🌸dry skin🌸
Pore deep cleansing and Anti-Aging in one 😍

Do you have dry skin? Then you may be wondering how to cleanse and moisturize your face without irritating your skin or making it feel uncomfortable. Well, we have just the wash gel for you! The ageLOC LumiSpa Activating Cleanser for dry cleanses your face while preserving the natural moisture of the skin. This prevents unpleasant feelings of tension.
The active ingredients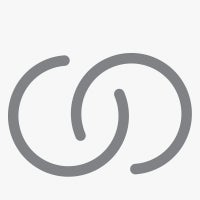 ageLOC ingredient combination: specifically combats the visible signs of skin aging at the source
contains Active ingredients against dry skin (sodium lactate, sodium PCA, glycerin, fructose, niacinamide, squalane and inositol), to protect the natural moisturizing factors of the skin.
Contains Salicyloyl phytosphingosine, to soothe the skin.
Content
1 ageLOC LumiSpa Device
1 ageLOC LumiSpa Silicone Head - normal
1 ageLOC LumiSpa Activating Cleanser - drySkin
1 ageLOC LumiSpa Charging station
1 ageLOC LumiSpa Cable
ageLOC LumiSpa - what makes it so special
LumiSpa enables daily facial care with a simple, compact device. Twice a day with the appropriate Activating Cleanser you'll experience seven great benefits that go beyond simple cleansing in just two minutes. The result? Visibly smoother, softer skin after just the first use and, with regular use, a youthful appearance with a radiant complexion. LumiSpa Stimulates the skin with the patented Two-Sense Motion Technology and unfolds its high effectiveness only with the original Activating Cleansers. Gentle to the skin, unyielding to dirt and. Make-up! (You must use your Make-up not clean your skin beforehand, this is done by the LumiSpa.)
application
Moisten the face with warm water and apply the Cleanser apply generously to the skin. Avoid the eye area. Moisten the attachment and switch on the device. Glide over your face with slow, broad strokes. Do not rub or press hard. Every 30 seconds, the device pauses briefly to move to another area of the face. After treatment, rinse face and pat dry.

The ageLOC LumiSpa device is waterproof, so you can use it in the shower. Also, it automatically stops for a few seconds if you put too much pressure on your skin, and automatically turns off after the two-minute application.
Get the Accent Eye Attachmentand you have your complete beauty spa at home.
Here are the IdealEyes Eye Cream.
7 in 1 benefits - clinically proven results you can see on your LumiSpa will love:
Cleansing
It removes environmental dirt and make-up.
Skin smoothing
It dissolves and removes dead skin cells, giving a smoother complexion.
Refined pores
Unclogs pores and makes them smaller.
A fresher look
Activates and revitalizes the skin, dull skin shines.
Radiant appearance
Cleanses and exfoliates to reveal radiant, glowing skin.
Soft skin
Removes dead skin and instantly softens the skin.
Pure skin
Removes excess skin oil and bacteria to promote visibly cleaner skin.
More info about the LumiSpa here

Show complete details
Great part
It is worth it ! Changes visible after the first application!
We are happy to advise you
So that you choose the right products for you and achieve the best possible result!