Normal price
€62,65 EUR
Selling price
€50,05 EUR
Base price
per
Sale
Sold out
🌟 20% discount 🌟
Freshness cure for your eyes. Reduction of dark circles, bags and puffiness, visible tightening of the upper eyelids. Optimal to use with the LumiSpa Accent eye attachment.
MORE INFO ABOUT THE PRODUCT
ageLOC LumiSpa IdealEyes - Brightening Eye Cream
Freshness cure for your eyes

This brightening eye cream was created as the ideal companion for your ageLOC LumiSpa Accent and ageLOC LumiSpa iO Accent created. In combination with IdealEyes it helps, reduce dark circles, bags and puffiness, while visibly tightening and lifting the upper eyelids. Even without LumiSpa Accent, this is a great eye cream, but only in conjunction with the LumiSpa Accent you make your eyes really shine.👁️🌺


Application
Wear ageLOC LumiSpa IdealEyes gently onto cleansed skin under your eyebrows, at the corners of your eyes (where crow's feet form) and under your eyes. Avoid direct contact with the eyes or eyelids.

For best results, massage each eye area twice daily for 30 seconds each time with the ageLOC LumiSpa (iO) Accent and turn on your ageLOC LumiSpa device after a total of one minute.


The delicate eye area is the calling card of age. The effective duo offers the following advantages ageLOC LumiSpa Accent Head & IdealEyes:
You look fresh and refreshed.
Dark eye shadows are less visible.
The skin is visibly firmer.
Visible signs of tired, stressed skin are reduced.
Eyelids are visibly smoothed and tightened.
Puffy eyes and bags under the eyes are less visible.
We will be happy to advise you so that you achieve the best possible result.
Tel/WhatsApp: 015752904292, email: mail@nu-business.life
Show full details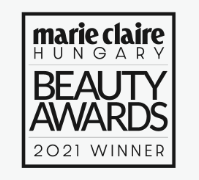 Very pleasant for eyesprtie.
We are happy to advise you
So that you choose the right products for you and achieve the best possible result!