Normal price
€281,46 EUR
Selling price
€281,46 EUR
Base price
per
Sale
Sold out
The multiple award-winning LumiSpa now comes with smart IoT-technology. 🌟 Take your skincare routine to a whole new level - personalized, tailored to your skin. 🌟 Optimize your skincare routine and track your results.

With Activating Cleanser for dry skin.
MORE INFORMATION ABOUT THE PRODUCT
age LOC LumiSpa iO Cleansing Kit for dry skin
2 year guarantee

Deep pore cleansing and Anti-Aging in one - withIoT-technology



The multiple award-winning LumiSpa now comes with smart IoT-technology. It guides you intelligently and brings you closer to your skincare goals.


☑️ Used twice a day, the system effectively removes all traces of Make-updirt, sebum and daily impurities. 
☑️ Promotes skin renewal without harming the skin's natural microbiome.
☑️ Waterproof device
☑️ Two-Sense Motion technology: gentle cleansing with an exfoliating effect
🌸 LumiSpa iO with Cleanser for dry skin 
Do you have dry skin? Then you may be wondering how you can cleanse and moisturize your face without irritating your skin or making it feel uncomfortable. Well, we have just the right cleansing gel for you! The ageLOC LumiSpa Activating Cleanser for dry skin cleanses your face while preserving the skin's natural moisture. This prevents unpleasant feelings of tightness.


The active ingredients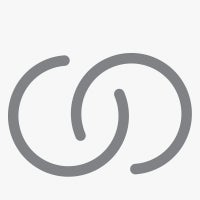 ageLOC ingredient combination: specifically combats the visible signs of skin aging at the source
contains Active ingredients against dry skin (sodium lactate, sodium PCA, glycerine, fructose, niacinamide, squalane and inositol), to protect the skin's natural moisturizing factors.
Contains salicyloyl phytosphingosineto soothe the skin.
Contents
1 ageLOC LumiSpa iO Device
1 ageLOC LumiSpa iO Silicone attachment - normal (compatible ONLY with Lumi iO)
1 ageLOC LumiSpa Activating Cleanser - dry skin
1 ageLOC LumiSpa iO Magnetic Charger
Attention:
The station for the LumiSpa iO is not included. It is not required for charging. You can use this buy them hereto get your LumiSpa practical storage.


Your LumiSpa iO also works without an app. For example, if you don't have a Bluetooth connection. 
What does iO mean?

ageLOC Lumispa IO opens up a whole new world of possibilities and experiences. iO stands for input and output.
➡️ 
Input
:
Smart skincare
➡️ 
Output
:
Radiant, youthful looking skin
 
IoT makes the difference

IoT is the abbreviation for the "Internet of Things".
Yours ageLoc LumiSpa iO has Bluetooth. You can use your cell phone to connect your LumiSpa iO with the Nu Skin Vera app. This innovative technology opens up a whole world of new possibilities and experiences. And that's exactly what your LumiSpa IO so smart. Integrated device sensors detect when the silicone attachment needs to be changed or if you are applying too much pressure to your skin. You can also create a personalized skincare routine on your LumiSpa iO and in the app.
Personalized care
The special and intelligent thing about this device is that it has Bluetooth and can be connected to the Nu Skin Vera app on your cell phone. Now you can save personalized skincare routines, follow picture tutorials, track your skin's progress via a selfie timeline and get rewarded for regular use!
 
What does the LumiSpa iO System to a Superpower?

🌟 Immediately visibly smoother and more supple skin after just one application
🌟 7 clinically proven skin care benefits that increase over time with regular use: Thorough cleansing, supple, smooth, radiant skin, refined pores, a clean and refreshed skin feel.
🌟 The intelligent IoT-technology helps you personalize your skincare routine to maximize success. 
LumiSpa iO Application and connection with Vera App:


Show full details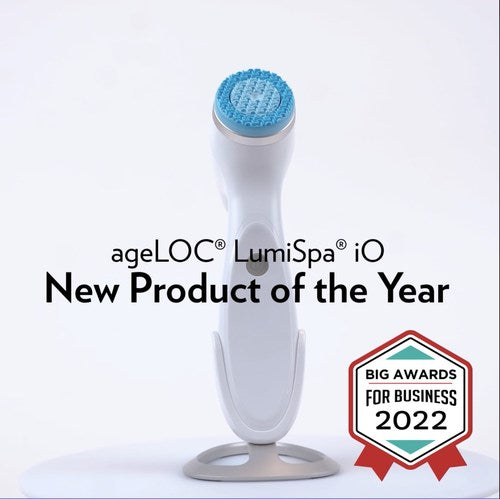 We are happy to advise you
so that you choose the right products for you and achieve the best possible result!